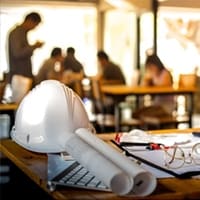 Prospective buyers and sellers go to search engines and enter various keyword searches such as: "Chicago homes for sale" or "Chicago realtors." With these types of searches, it is safe to assume that the searcher is interested in a home in the area that you serve. By running a PPC campaign that is location targeted, you can laser focus your advertising instead of advertising to the masses.
Type of Ad formats for Real Estate Marketing
There are a number of Ad formats available for real estate companies, and below are some of the choices:
Use text search ads that appear at the top of search engines and target your audience at the exact time they are looking for you
Feature your listing on display ads and attract attention through attractive images
Use video ads that play between regular videos and motivate potential buyers to view your listing
Should Realtors Advertise on Bing as well as Google?
Once you have decided to engage in PPC to advertise your real estate listings, your next question could be, "should I advertise on Bing as well?"
Even though Google is the giant of search engines, Bing also offers many benefits for the real estate industry.
Bing gets approximately 5 billion searches every month.
85% of people who use Bing are in the US
Bing Ad also shows up on AOL and Yahoo search results
What Goes into Setting Up a Real Estate PPC Campaign?
Extensive research goes into each real estate PPC campaign to discover the best ways to attract your target market. The keyword research includes:
Types of properties
List of neighborhoods
Zip codes
Then several ad copies are created using the different keyword combinations.
Conversion tracking is set up, and reporting is generated through Google Analytics.
Conclusion:
Finding alternative ways of getting traffic to your real estate website besides using listing services like Zillow can help you optimize your marketing spend. PPC can help realtors to attract large numbers of targeted, engaged visitors to your website. Once you have the website visitor, you can control your interactions directly with the visitor and not be reliant on a 3rd party.
---
Frequently Asked Questions, Answered
1. Does PPC work for real estate agents? 
PPC represents a good opportunity for real estate agents to advertise to people looking for properties in their location. Real estate deals typically close between 3 and 6 months. Think of PPC as a long-term investment, as many leads will happen at the beginning of a property search. These searchers are now aware of your brand, and later in their property buying journey, they may come back to you.
2. Why do real estate agents need Pay-Per-Click advertising?
Many real estate companies utilize PPC to spread their message across multiple platforms and directly to their target market. Here are some reasons why you should use important PPC strategies as a real estate agent or company:
Active Searches = More Leads
Target Specific Demographic Areas
Instant Lead Generation
Control of Your Construction and Real Estate Marketing Budget