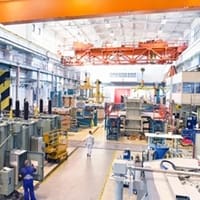 The recent years have accelerated online retail spending far into the future. According to new data from Adobe, consumers paid $32 billion more online for the same amount of goods. PPC is a great way for retail and manufacturing companies to reach their target audience. You can control everything from what time your ad appears and how long you want your ad to run to the locations that you want to target. Get the metrics such as impressions, clicks, and conversions you need to sell more online.
If retailers and manufacturers want to remain competitive and sell more, they need intelligent PPC campaigns that display the right search terms and compelling calls to action. PPC can help you grow far beyond your physical boundaries, increase brand exposure, and earn more conversions.
Examples of Retail Companies That Benefit from PPC Services
All retail and manufacturing businesses can benefit from PPC advertising. Below we provide only some examples.
Retail
PPC gives retail businesses fast and measurable results. Instead of relying on SEO or hedging your bets on search algorithm changes, you can create a lean, targeted PPC strategy that will get you to the top of users' screens. PPC is a budget-friendly way to get your products in front of potential buyers at the right time.
Manufacturers
Before anything else, digital marketing for manufacturers leans towards focusing on building brand credibility and awareness. PPC is a cost-effective way to build trustworthiness, capabilities, and expertise. Create informative and seamless customer journeys so that you can get the right message to the right people.
E-Commerce
A carefully crafted ad campaign for your products can drive sales and boost profits. Whereas building a web presence organically with SEO takes time, PPC ads give you immediate results. Analytics can show you which ads are performing best, making it a flexible option for e-commerce retailers who want to adjust their ads on an ongoing basis. You can also tailor your audience so that only specific demographics, for example, will see your ads. There's never been an easier way to sell more products online.
PPC Strategies for Retail and Manufacturing Companies
PPC marketing is a wonderful method for reaching out to potential clients and customers. An advertiser bids on certain keywords that consumers enter into search engines in order to display a relevant ad to those users, ideally directing them to the advertiser's site. Here are a few excellent PPC strategies:
Advertise on multiple platforms.
Begin a remarketing campaign.
Make use of ad extensions.
Create landing pages that are mobile-first.
Consider similar and lookalike audiences.
Create an affordable advertising budget.
Make engaging, benefit-laden advertising copy.
Reasons to Hire a PPC Agency
You should pick a company that specializes in both pay-per-click marketing and conversion rate optimization. They will be able to develop conversion-focused landing pages and increase your ROI. Here are some compelling reasons to work with an agency:
They stay up to date with changes.
Get you a better ROI.
Expert keyword research.
Professional ad copy.
100% focus on your campaigns.
Professional reporting and insight.
Conclusion
To summarize, if retailers or manufacturers want to remain competitive and sell more products, PPC is a great way to do it. Manage your marketing budget, calculate the completed sales from your campaigns, and start improving your ROI today.
Frequently Asked Questions, Answered
1. Is retail and manufacturing PPC flexible? 
Having the option to adjust campaigns and ads in real-time gives retailers and manufacturers a competitive advantage when entering new markets. In addition, consumers' purchasing habits have shifted, necessitating the need for marketing strategies to evolve on a regular basis. PPC campaigns enable these modifications to be performed in real-time, which can be crucial when attempting to attract new clients.
2. Why retailers and manufacturers should be using PPC? 
You are able to expand your market reach. Advertisers can target particular areas and reach new clients outside of their typical service region by using targeting choices. In addition to establishing brand recognition in new markets, this can help revenues rise tremendously.
3. What are the benefits of PPC for retail and manufacturing? 
Here is a list of five benefits of PPC for retail and manufacturing businesses:
You can earn more qualified leads
You can set your own budget
You are able to target specific leads
You can see immediate results
You build brand exposure