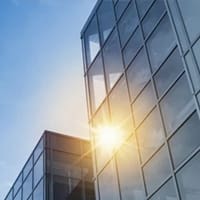 Finding serious buyers and sellers of businesses is one of the challenges for M&A companies. Business owners are at different stages of their life and are looking to either buy, sell or merge their businesses. Attract these business owners to your company and sell them the benefits of working with your company by showing them how to position their business and get the best deal available.
PPC is Essential for Mergers & Acquisitions
Online advertisements give you prominent exposure on search engines and social networks, putting your M&A business consultancy services in front of the relevant buyers and sellers.
How to Use Display Banner Ads for M&A?
Display ads are more passive than direct search advertising and can be used to encourage a searcher down the funnel and assist with conversions.
The advantage of display ads is that the same ad can appear in front of the same person again and remind or nudge them to investigate further.
Combining display ads with PPC ads provides a powerful marketing medium for M&A companies to attract the attention of prospects at the time that they are interested.
Conclusion
Deal-making is an important part of the M&A industry, and finding and informing investors can be a long and tedious process. The quicker you can find a buyer, seller, or merger, the quicker you can execute your business growth strategy.
PPC is the ideal medium as it can be used to get in front of buyers, sellers, and investors when they are looking for opportunities. PPC gets you instant impressions when it counts most and should be the channel of choice for M&A.
---
Frequently Asked Questions, Answered
Does PPC work for M&A firms? 
The short answer is yes. Here are a couple of reasons why PPC is worth considering:
PPC can get you immediate results by placing your ad at the top of search engine results pages.
100% scalable and controllable – set and control how you spend your budget. You can also target certain demographics with ads.