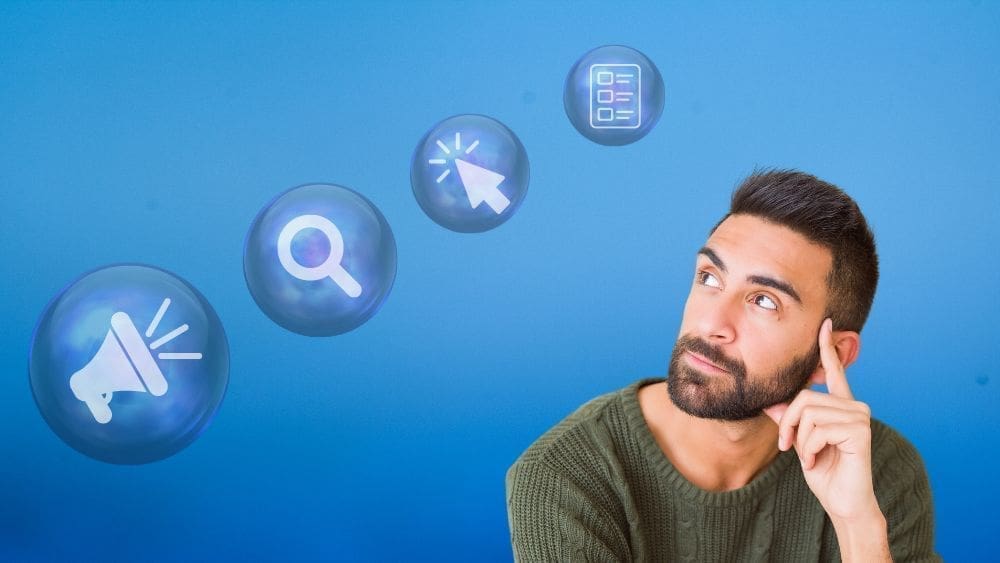 Most brands don't give much thought to aligning PPC with digital marketing when they're just starting. The overall digital marketing strategy is piecemeal. PPC campaigns, content, and SEO strategy are handled by different people, with nobody responsible for unifying marketing efforts or, at the very least, set up and measured independently. But, as businesses and digital marketers gain experience, they learn something crucial: none of these areas are truly independent of one another. Your customers rarely experience your brand through a single lens, and each of your digital marketing tactics influences the others. Because of this, you must form a cohesive strategy that ensures all your initiatives are working together.
Doing this before you kick off any digital marketing campaigns is much easier. However, the tips for aligning PPC with digital marketing covered on this page can help regardless of where you are in deployment. You can use this guide before you begin any digital marketing efforts or review the items covered and shore up any weak areas in your current approach.
The Importance of Aligning PPC with Digital Marketing
People often think of PPC as a one-off interaction: the customer sees an ad, clicks it, and buys. In reality, a typical customer journey has roughly three touchpoints, according to Google data. That means some customers will purchase on the first interaction, but many interact with brands considerably more. Some customers have over 250 touchpoints, the search engine reports.
While paths vary depending on what a consumer is shopping for, web search is the most common first touchpoint. That means search advertising and SEO are your biggest opportunities to catch consumers at the top of the funnel. Price comparison sites and store or manufacturer websites are not far behind.
Your brand must provide consistent messaging across all touchpoints and be prepared to serve unique needs at every stage. Aligning PPC with your overall digital marketing strategy, therefore, is crucial to meeting the needs of consumers. It also allows you to reinforce branding and core messaging. Because these things will ultimately boost your conversion rate and marketing ROI, aligning everything is worth the effort.
Aligning PPC with Your Digital Marketing Strategy
Now that we've covered the why let's review some steps to help you weave all your digital marketing strategies together.
Define Your Brand
Before you begin any digital marketing initiatives, you must clearly define your brand in writing. Add notes on what your brand stands for, its mission, competitive positioning, and other details that make your company unique. The information you include should be shared with everyone involved in your marketing so that core branding themes are carried through in everything you do.
It's also a good idea to set up PPC campaigns around your branded terms, such as company and product names, taglines, and so forth. That way, customers will find your company in searches first, even if competitors or third-party sellers advertise with them or outrank you in organic search.
Identify Your Goals
Think of your goals in two broad categories. First, consider your overall business goals. Then, create marketing goals that feed into your business goals. For instance, if your company is new or relatively unknown, one of your business goals will be to create brand awareness. You might then create PPC marketing goals centered around it, such as leveraging sponsored posts on social media to increase shares and clicks to your website.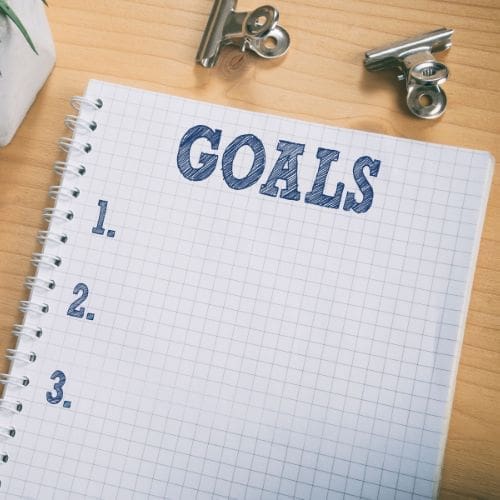 Review Your Personas
Take a moment to review your personas and ensure they still align with your business and target audience, or create some if you haven't yet. A strong persona includes everything from the individual's preferred digital marketing channels to their goals, objectives, and potential objectives.
Share your personas with your team and leverage the information in them to create greater consistency in your marketing campaigns. For example, let's say you operate a business process outsourcing firm. One of your personas is Sam Protect, the owner of an insurance company. Based on your persona, you know that Sam is very risk-averse and will have lots of touchpoints across a myriad of digital channels. Each time he connects with your brand, whether via PPC, content marketing, or carefully crafted SEO articles, you will remind him about your service level agreements and tailored programs, so he feels comfortable moving forward.
Know Your Keywords
All too often, businesses manage their SEO and PPC keywords independently of one another. While they are distinct, the information each provides can and should inform the decisions of the other.
For instance, you can use a digital marketing tool to identify popular search queries, break them down into which stage of the customer journey the person likely fits in, then divide them between your SEO and PPC campaigns based on what's likely to perform best based on your goals. Or, you can identify which terms you'd like to rank well for organically and start getting traffic for them with PPC instead.
Map Out Your Customer Journey
Mapping out a typical customer journey makes it easier to create a consistent customer experience across all touchpoints and channels. Ensure your web analytics program has tracking and attribution set up correctly to eliminate any guesswork. Once you know the paths your potential customers take, it's easier to identify drop-off points and spots in the journey that need shoring up.
Maximize Extensions
It's worth noting that some activities may seem isolated to one area of digital marketing but actually impact others. For instance, SEO and PPC routinely work together. Your Google Business profile is a prime example. It's best practice to have a detailed profile for local SEO. Your business will likely be displayed in local searches when a map appears and may appear in more searches when the location is relevant. However, when you address this step, you can then also add location extensions to your Google Ads, which can increase your click-through rate.
Location extensions are only one example of extensions that can boost your clicks. Sitelinks are another. Businesses that include four see a 20 percent increase in clicks, according to Google. For this reason, they're crucial to any PPC strategy, but you must maintain a consistent user experience for them to be effective. Ideally, you'll want to go through each website page to ensure branding and core messages are consistent throughout. If you're already leveraging extensions, prioritize the pages you're linking to so that the traffic you're paying for first has the best experience possible.
Test
PPC ads allow you to generate a lot of traffic quickly, which makes it the perfect way to run A/B tests. For instance, you can quickly test variations of brand messaging, offers, and images. Once you know which options people prefer based on real-world user behavior, you can deploy it across other campaigns to improve results across the board.
Monitor, Measure, and Improve
Beyond A/B testing, PPC ads can provide a wealth of information to inform your marketing decisions. For instance, once you know which sitelinks people click on most, you can ensure that information is prominently placed on your site and easy to get to. You can also watch your search terms report for new keyword ideas or identify important keywords that don't convert via PPC but might be a good fit for SEO.
The more you monitor your PPC efforts and the data they provide, the easier it will be to improve the rest of your digital marketing activities.
Get Help Aligning Your PPC with Your Digital Marketing Strategy
PPC advertising is not a standalone marketing activity. It works in tandem with all your digital campaigns, plays a significant role in the customer experience, and impacts the effectiveness of all your efforts. If you're not getting the results you need or are having trouble aligning everything, a digital marketing agency that specializes in PPC can help. To learn more or get started, request a complimentary consultation.