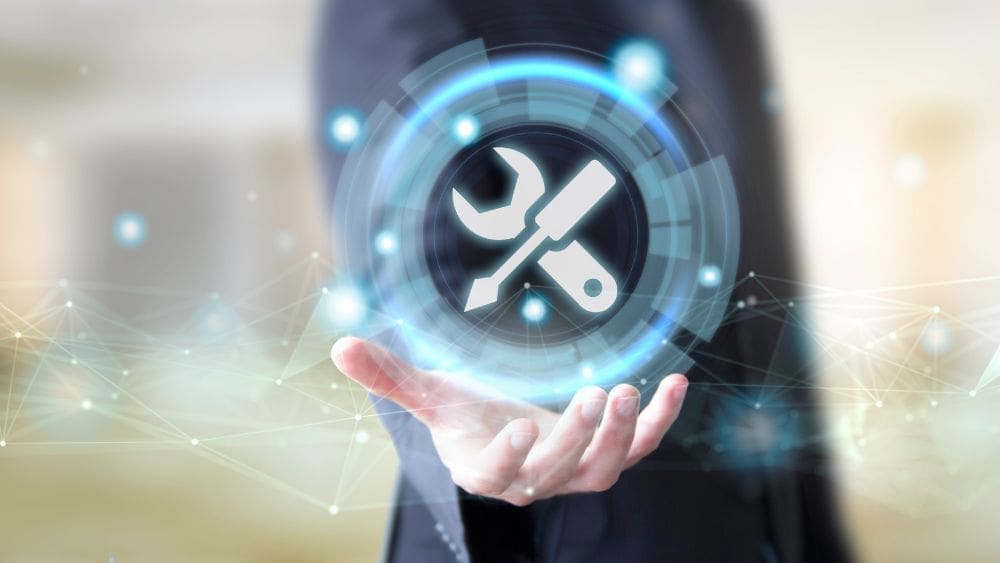 One question we often hear is, "What are the best PPC tools?" The answer isn't clear-cut. It depends on many variables, such as what you're trying to accomplish, which platforms you're using, and your experience with PPC tools.
If you're just starting, it's typically easiest and more cost-effective to work with the native tools provided by the advertising platform you're leveraging. Once you've developed some level of comfort and competence with them, you can begin branching out to third-party PPC tools that may help you produce better results, work more quickly, or manage multiple campaigns and platforms from a single interface.
Below, we'll provide details about some native PPC tools that are part of the platforms you're likely already leveraging, as well as third-party solutions that can help with keyword research, reporting, optimization, and other aspects of PPC management.
General-Purpose PPC Management Tools

PPC management tools include a broad range of applications that advertisers use to create, manage, and optimize their paid advertising campaigns.
1. Google Ads Editor
Google Ads Editor is the native PPC management tool for those running Google Ads. It includes everything you need to set up, monitor, and optimize campaigns you're running on the platform. However, it doesn't make the process as intuitive as some of the paid options do and doesn't streamline the process as much as PPC automation tools will.
2. Microsoft Advertising Editor
Formerly known as the Bing Ads Editor, the Microsoft Advertising Editor is the native PPC management for Microsoft Advertising. It's almost identical to Google's editor in terms of functionality, though it is limited to ads running on the Microsoft platform.
3. Optmyzr
Brands that want more automation and that are running ads across several platforms may want a tool more like Optmyzr. It integrates with multiple PPC ad platforms, Google, Microsoft, Facebook, and Amazon.
PPC Keyword Tools
PPC keyword tools are usually used in the research phase. They help you identify which terms people are typing into search engines, how often people perform those searches, how difficult it is to rank for a term, and more.
4. Google Keyword Planner
Google Keyword Planner is part of the Google Ads suite of PPC tools, so it's free to use and packed with helpful information. Using the "Discover new keywords" option, you can enter a website or phrase related to your business, products, or services. The platform automatically generates a list of potential keywords for your search ads. Just be sure to refine the list and remove anything you feel isn't a good fit.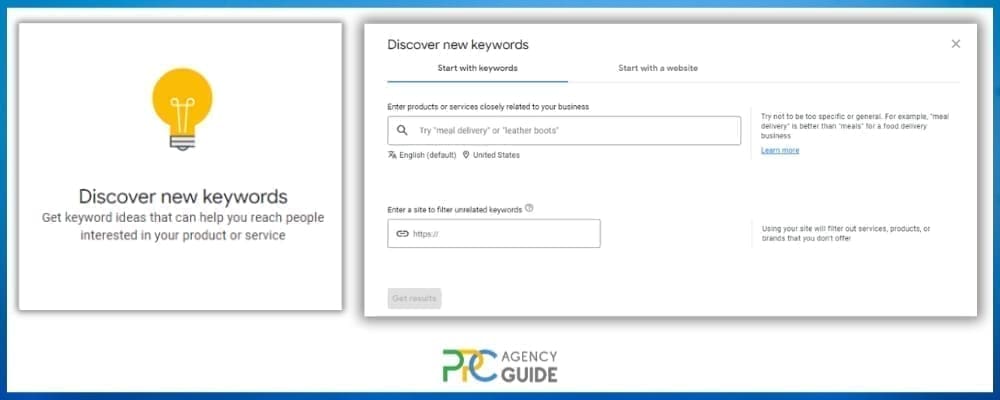 5. SEMrush
The SEMrush Keyword Magic Tool offers up to ten searches per day free as well as paid options. It offers insights similar to the Google Keyword Planner but also makes it easy to see trends and how difficult it will be to rank for any given term.
6. WordStream
The information that the free WordStream Keyword Tool provides isn't remarkably different from Google's PPC keyword research tools. However, PPC beginners often find the interface to be a bit more user-friendly.
7. Ahrefs
Even though Ahrefs is typically thought of as an SEO tool, its keyword research tool is excellent for search ads, too. It goes beyond Google and offers insights across Bing, Baidu, Amazon, and more to give you a more holistic view. You'll also get metrics like clicks and CPC that make it easier to see which keywords are likely to yield the best results.
PPC Reporting Tools
While advertising platforms all offer some type of native PPC reporting tools, you can also bring in third-party platforms to aggregate data or see different slices of information.
8. DashThis
If you want to combine all your PPC and SEO reports into one interface, DashThis is ideal. The dashboards are customizable and include a variety of KPI widgets that make it easy to visualize your data.
9. Reporting Ninja
Similar to DashThis, Reporting Ninja combines PPC and SEO reports into one customizable interface. It tends to be one of the more popular PPC reporting tools for agencies because it offers automated emails and online portals that can feature your branding.
10. Spyfu
Spyfu fits more in the category of PPC analysis tools or PPC competitor analysis tools than simple reporting because it helps you see what other brands are doing. For instance, you can plug in a competitor's website and see which keywords they're targeting and how much they spend on ads. The Spyfu platform has been running Google searches and recording the ads that appear since 2006, so it offers a wealth of historical data that's hard to find anywhere else.
PPC Optimization Tools
PPC optimization tools help you improve your results over time and perform recurring maintenance tasks in less time.
11. PPC Entourage
Dedicated wholly to Amazon Ads, PPC Entourage makes it easier to manage ads in bulk. It also offers reporting tools that make it easier to see which campaigns and SKUs are more profitable so you can funnel more of your budget to them.
12. WordStream
As the name suggests, WordStream's Google Ads Performance Grader is one of the leading PPC marketing tools for optimizing your Google campaigns. It offers insights on everything from your ad quality score to negative keywords so that you can improve your campaign results a little at a time.
13. Adalysis
Although it's one of the pricier PPC tools, Adalysis offers a wealth of solutions in one package. For instance, the platform helps automate tests and offers optimization recommendations on everything from your ad copy to bidding that can be implemented in just a few clicks.
Get Help with Your PPC Management
While PPC tools can be helpful, you still need to have specialized training to use many of them effectively. If you're not getting the results you want or don't have the time to devote to PPC management and optimization, an experienced PPC agency can help. Request a complimentary consultation to get started.