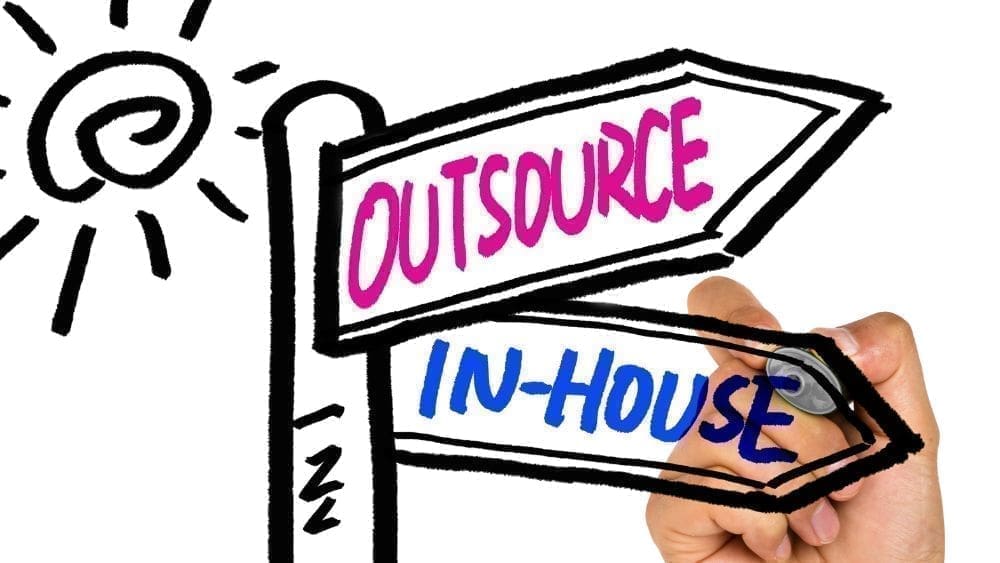 The decision to grow your business with PPC ads is easy. However, knowing whether you can manage it in-house or need to outsource to a PPC agency isn't always as clear-cut.
On this page, we'll give you a high-level overview of the things pay-per-click management companies do when running campaigns, so it's easier to envision what handling it all in-house will look like for you. We'll also walk you through the pros and cons of both methods and provide some pointers on how to find the best PPC company for your needs if you decide to outsource.
Tasks Involved in PPC Management
Around 45 percent of small businesses use pay-per-click advertising, according to Small Business Trends. Despite the user-friendliness of platforms like Google and Microsoft, there are many tasks that PPC marketing companies address that will be your responsibility if you decide to manage your own campaigns.
Audience Analysis
One of the first steps is determining who will be most responsive to your campaigns and how to reach them best.
Choosing the Right Ad Networks
Google may be able to give you the greatest reach, but other networks may be better suited to your audience or allow you to reach people more cost-effectively. Choosing the right networks usually involves a complete analysis of the audience, campaign goals, and other details.
Keyword Selection
Brands running search ads must also perform keyword research. This involves identifying which keywords relate to the product or services being offered that are also likely to result in a sale or lead.
Copywriting
A lot goes into writing killer ad copy. It has technical aspects, such as maximizing character counts and including keywords, as well as creative facets, like weaving in power words and mastering the art of compelling CTAs. Because of this, most pay-per-click advertising companies have copywriters who specialize in ad copy on staff. Some even have specialists for each network, industry, audience, and so forth.
A/B Testing
Also known as split testing, A/B testing allows you to test alternate versions of your ads (B variants), landing pages, and other assets against the original (A variant) to see which performs best. To make determining what caused a shift easier, only one item is changed per B variant, and readers are only shown one variant at random. If the B variant wins, it becomes the new A variant going forward. That way, you can be confident you're using the most effective assets, and your ads perform better over time. A/B testing isn't necessarily tricky, especially if you have specialized software to help. However, deciding what to test, setting up tests, and measuring success, can be time-consuming.
Landing Page Design
Landing pages are special pages on your website that are designed for conversion. They have the same messaging and elements as the ad they're associated with but build on the concept to keep the visitor moving forward. Using them increases the effectiveness of PPC campaigns, but you'll usually need a developer's help to set them up.
Automation
The clock starts ticking the moment someone provides you with their information if your PPC ads relate to lead generation. Automation helps ensure that your leads are processed as quickly as possible to increase the odds of a sale. For instance, if your landing page contains a form, it's helpful to have your system automatically add form data to your CRM and assign the new lead to a sales rep. Workflows can also be set up to send the prospect more information or enroll them in your newsletter.
This might be something you can handle in-house if you understand automation or have someone on your team who does and already have the software necessary. Brands that tackle this on their own usually have a marketer or operations specialist set things up.
Bid Optimization and Technical Ad Setup
PPC ads usually run on an automated bidding system. Each platform behaves a bit differently, but most will consider how much you're willing to pay for a click and details about the user experience as well as the user before displaying your ad. You're responsible for determining your maximum bid and refining the campaign based on more information like location, audience, times, and devices. This area requires technical expertise related to the platform being used, so it's usually handled by a PPC expert.
Analytics and Ongoing Maintenance
Managing PPC campaigns is a bit like pruning a bonsai tree. You watch how it grows and trim back in certain areas to encourage others to flourish. For instance, you'll examine which keywords send people to your site and then add negative keywords when you see phrases that aren't a good fit. That way, your budget goes to more effective keywords. You'll also trim back underperforming ad groups, so more of your budget goes to the areas delivering ROI. This also requires technical prowess, so a PPC expert usually handles it.
Pros and Cons of DIY PPC Management
Now that we've covered some of the tasks PPC companies address and what you'll need to take care of if you keep your ad management in-house, let's look at some of the pros and cons of DIY PPC.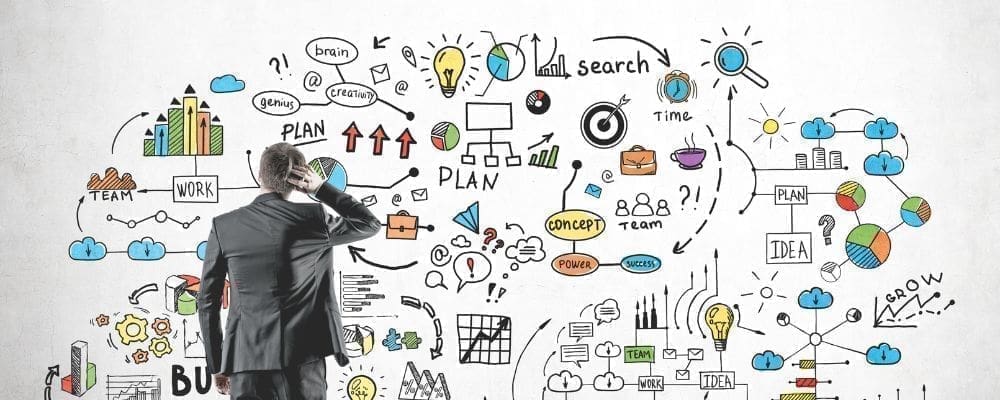 Pros of DIY PPC Management
The upfront cost is usually lower. Arguably the most significant benefit to DIY PPC is that you'll usually pay less to get your campaigns going.
More control stays within your company. When you handle it all yourself, you have more control over how your brand is presented. However, the same is true if you work with a PPC agency that involves you in planning and proofing.
You have business and industry expertise. Understanding your audience's behavior and crafting robust strategies can be difficult for outsiders. However, you can get around this roadblock by working with an industry specialist.
Cons of DIY PPC Management
It takes up your time. Even if you and your team can perform all the tasks outlined earlier, your time will go to PPC instead of all the other tasks you need to manage.
It's easy to become overwhelmed. Most small businesses don't have a dedicated PPC specialist on staff, so PPC management gets added to a list of other duties handled by a marketing manager or owner. Because it's so involved, that person often becomes overwhelmed and begins taking shortcuts or forgetting tasks.
It takes longer to get set up and see results. An expert will have campaigns up and running quicker than someone who only performs PPC duties as part of their job.
You're more likely to make mistakes. It's very easy to make mistakes. For instance, if you run a local business and forget to use geotargeting, your ads will display to people on the other side of the world who will never become customers.
Your campaigns are more likely to become tangled messes. Just like people will arrange files and folders on their computers differently, there are many ways to set up campaigns. Unfortunately, if you're unfamiliar with how to structure them or are learning as you go, campaigns get very messy, with bits and pieces everywhere. That means some ad groups might not be running ads at all, while others can be such a potpourri of things that they're ineffective.
You're likely to waste a quarter of your budget. Around 25 percent of PPC budgets are wasted due to poor strategies or execution, per Search Engine Land. This involves things like geotargeting, keywords, bidding, and more.
Opportunity cost may slow business growth. Your resources aren't going to best use in the above scenarios, which means you could be missing out on customers, growth, and revenue.
Pros and Cons of Working with a PPC Agency
As you decide, it's helpful to understand some of the pros and cons of working with pay-per-click companies too.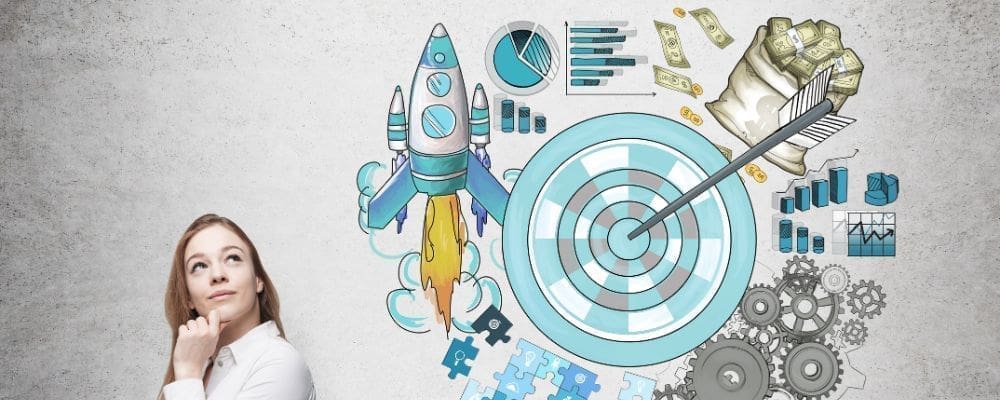 Pros of Working with a PPC Agency
You'll get better results. An expert will ensure you're getting maximum ROI for your investment.
You'll get faster results working with a pay-per-click company. Because you're working with experts who set up campaigns daily, you'll be up and running in no time.
Your results will improve over time. Businesses that DIY PPC struggle to keep up with the maintenance, so their campaigns are never fully optimized. A PPC firm will stay on top of things so the results continuously improve.
You can capitalize on the latest trends and platform changes. Your PPC firm will keep up with the times, so you can quickly take advantage of new opportunities.
You're free to focus on growing your business. Allowing an expert to manage your ads means you can focus on all the other daily activities you're responsible for, so it's easier to grow your company.
You can get the best of all worlds. You don't necessarily need to have a hands-off approach, even if someone else manages your PPC. Most PPC agencies are happy to show you what's happening and get your feedback throughout the process to increase the effectiveness of your ads even more.
Cons of Working with a PPC Agency
Your visibility into PPC may be limited. Some PPC firms don't automatically provide data to you. If you don't know what's happening with yours, ask the team to start reporting.
You'll usually pay a bit more. There will always be costs with PPC management, whether in-house or outsourced, but costs are a bit higher to outsource. On the flip side, the increased ROI is usually considerably higher because you're working with experts, and it more than makes up the difference.
PPC Agency vs. DIY PPC Management: Which is Best
Generally speaking, working with PPC management agencies is better than doing DIY PPC. You'll get better results and support business growth more that way. However, some businesses can skip working with PPC advertising companies and do everything in-house effectively. This might be the case if you have an entire in-house marketing team, complete with copywriters, designers, and developers, and your PPC budget is big enough to support a dedicated PPC expert too.
Work with the Best PPC Agencies
If you decide to move forward with expert help, the next step is finding the best PPC agency for your needs. Check out our guide to working with PPC agencies, explore our directory of the best PPC companies, or get started by requesting a complimentary consultation.