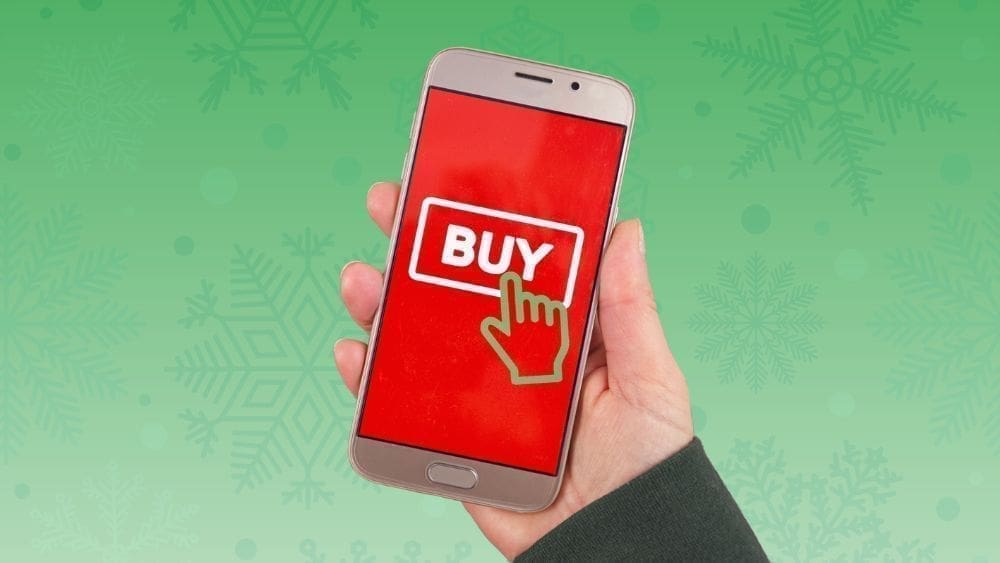 Whether you refer to the year's final months as the holiday season, festive period, or something else, pay-per-click (PPC) ads can help you make the most of it. However, if you're only looking at it from the standpoint of boosting holiday sales, you're missing half the benefit. Give us a few moments, and we'll walk you through how your holiday strategies influence sales throughout the year and cover holiday PPC tips to help make this season and the coming year a success.
Understanding the Importance of Holiday PPC Campaigns
The end of the year is a busy time for many businesses. Most of the biggest spending days fall within the final two months, a period that typically begins after Halloween and wraps up with Christmas. Exact figures vary by location and industry. In the U.S., for example, around 27 percent of sales are generated in the fourth quarter, according to Statista. Department stores lead the pack, raking in more than 35 percent of their sales during the holidays.
Yet, retailers aren't the only ones who win big during the festive season. The hospitality and travel industries usually see an uptick, as do business and professional services, among others.
And while these are important factors that make holiday ads well worth the effort, there's one more consideration that most businesses overlook. Eight in ten consumers purchase gifts during the holiday season, per The Harris Poll. Many will not know who you are because they're shopping for someone else and exploring products they don't usually buy. In other words, you will have an influx of potential customers. They're primed and eager to buy, and if you manage your campaigns right, you may win them as a customer for life.
This is why your holiday campaigns can bring you much more than just an uptick in year-end revenue. What happens during these few weeks can set the stage for the upcoming year and grow your business overall.
11 Proven Holiday PPC Campaign Tips to Boost Your Success
Now that we've covered the background let's dig into holiday PPC campaign tips that will get you the results you need.
1. Review Last Year's Campaigns Before You Begin
If you ran PPC campaigns last year, take a moment to review your data, including:
Channels
Keywords
Personas
Ad copy and creative assets
Products or services
Note any outliers that either performed much better than others within the same group or performed poorly in comparison. Although there may be exceptions, you'll generally want to prioritize your top performers and eliminate the bottom performers from this year's campaigns. That way, you can focus your time and budget on the campaigns that are most likely to perform well.
2. Start Your Campaigns Early and Run Them Late
Many people begin purchasing their gifts before August to beat the holiday rush. By September, holiday shoppers are out in full force. Consider running your ads early to catch them. That way, you can get a head start before the competition and have time to perfect your ads before the peak shopping season.
It's also worth noting that 51 percent wait until Christmas Eve to buy gifts, and 39 percent have shopped on Christmas day, according to People magazine. You'll want to keep running your ads until the holiday to catch them.
3. Know Your Key Dates
Start by jotting down key dates and events so that you can build your funnels and campaigns around them. For instance, you may want to have ads dedicated to the following:
Black Friday: Observed on the day after Thanksgiving, or the fourth Friday of November, Black Friday is typically the biggest shopping day in most western markets, with 53 percent of shoppers purchasing gifts, per Statista.
Small Business Saturday: Observed on the last Saturday in November, around one in five shoppers purchases gifts on Small Business Saturday.
Cyber Monday: Observed the Monday after Black Friday, Cyber Monday is the second biggest shopping day, with 45 percent of consumers browsing the net for gifts.
Green Monday: Although some treat Green Monday as an eco-friendly shopping day, the word "green" is actually a reference to profit, as Investopedia explains. It's observed on the second Monday in December, and 16 percent of shoppers turn out for the event.
Super Saturday: The last Saturday before Christmas is called "Super Saturday," with a quarter of shoppers grabbing last-minute gifts on that day.
Bear in mind that although these dates are often described in relation to their proximity to the American holiday of Thanksgiving, they're observed in most Western markets. It's also worth noting that although Black Friday is often the best day for shoppers to score a deal, many businesses begin running Black Friday offers about two weeks before the actual day.
Depending on your audience and personas, you may also want to create advertising campaigns around the following:
Christmas: Observed on December 25 each year. Although it's technically a Christian holiday, most of the population in Western cultures celebrate it.
Hanukkah: Also spelled "Chanukah," Hanukkah is an eight-day Jewish celebration that begins on the 25th of Kislev on the Hebrew calendar. This usually places it sometime in December, though it can start as early as November 28, depending on the year.
Kwanzaa: Observed from December 26 to January 1, Kwanzaa is an annual celebration of African-American culture.
4. Align Your Team
A typical customer likely has many touchpoints before making a purchase. That means a prospective customer who starts with a Google search may then read product reviews, check comparison charts, visit a physical store, and more before they convert. You might even find them engaging with your brand on social media or subscribing to your emails, hoping to score a discount before they buy.
That means this is an all-hands-on-deck situation. Your whole digital marketing team and likely other departments must come together to ensure prospective customers receive consistent messaging. Here's what that might look like:
Your SEO team already knows what keywords you're using to promote your products in advertising campaigns and has found ways to weave them into gift-giving guides, how-to articles, comparison guides, and more.
Your content strategies are clearly mapped out. Your content marketing team has designed and published content related to your holiday strategy across various mediums.
Your email marketing team has automated messages set up for abandoned carts to remind people of deadlines, and to promote sales.
Your social media team has access to all creative assets and has content scheduled to deploy. They may even be running campaigns to spur user-generated content related to your ads to help give buyers confidence.
Your customer service and/ or sales team knows what ads and sales will be running and how to answer questions about timelines, returns, and product usage.
Brands that focus on consistency across platforms see up to 23 percent more revenue, according to Forbes. Furthermore, the service and experience you provide determine not only whether that person will buy but whether they return and who they discuss the experience with.
5. Use Seasonal Keywords
Always research which seasonal keywords are most likely to boost your clicks. A few that traditionally work include:
Holiday Deals
Black Friday
Cyber Monday
Lowest Prices of the Year
Best Deal of the Year
6. Share Your Numbers
Numbers are often recommended as a way to boost clicks. For instance, if you're promoting seasonal content on social media as part of your top-of-funnel content, titles such as "3 Most Wish-Listed Products" or "Top 4 Gifts" tend to work well.
In PPC ads, eyes are drawn to numbers like dollar amounts, percent discounts, and days left. You can even include countdowns in Google Search Ads to create more urgency. This option works exceptionally well for phrases like "Order within [countdown] to Receive by Christmas" or "Black Friday Deals End in [countdown]."
It's also essential to ensure that your inventory system is linked to your website and that counts are accurate. Due to the supply chain issues and mass outages today's consumers have experienced, many won't order unless a product listing specifically mentions the item is in stock. Denoting the total number of items left can also nudge more people to the checkout.
7. Reinforce Branding
It's always good practice to run PPC ads for your branded terms. It helps ensure that your site ranks first, even if resellers or competitors leverage your branded terms as keywords. It becomes even more critical during the holiday season because the people shopping aren't your usual customers. You want to ensure that they connect directly with you and fall into your workflows for remarketing throughout the year.
8. Customize Ads and Landing Pages for the Holiday Season
You don't need seasonal products to give your ads a festive flair. Even if you're running ads for your most popular products or items you've created ads for a million times over, you can still make them seasonal and address the things that matter most to holiday shoppers. For instance, items purchased during the holiday season are returned at a much higher rate than others. You can set minds at ease by covering how easy it is to return items and even showcase testimonials for your returns process.
Also, take the time to craft unique journeys for each of your personas. This ensures that messaging remains consistent throughout the journey and that you address each persona's unique concerns.
9. Adjust Your Ad Strategy for the Season
Phrases like "Black Friday" and "Green Monday" exist because these days can help make the year profitable. However, the season is long, and savvy advertisers begin running holiday PPC ads very early. A few tricks can help you maximize your budget and attract more customers this time of year.
Track: Ensure conversion tracking is set up and working correctly before the holiday season begins.
Pace Yourself: Ensure your holiday PPC budget is spread out over several months.
Scale: Ramp up your spending as holiday shopping increases.
Test: Save five to ten percent of your budget to experiment with new platforms and approaches.
Adjust: Review your earliest ads frequently and be ruthless when adding negative keywords and eliminating non-performing ads, ad groups, and campaigns. This will preserve your budget for those most likely to convert and keep your cost per conversion as low as possible.
Be Aggressive: Competing bids will likely increase as it gets closer to the holidays and on key dates like Black Friday. Aggressive bidding is a must.
10. Set Up or Update Your Google Shopping Ads
If you sell physical products, Google shopping ads can help you get more exposure by displaying your product listings directly in Google Search. Take a moment to set them up within Google Ads or update yours before the season begins. That way, you'll be able to correct any issues before they result in lost sales. Be sure each listing includes the following:
A Global Tracking Identification Number (GTIN)
Product category
Optimized title and description
Original product images
Accurate pricing and shipping information
11. Optimize for Mobile Users
Four in five smartphone users have used their phones to purchase something in the past six months, according to Zippia. Roughly the same have used their phone inside a store to compare prices, look up reviews, or find alternate store locations. It's essential to provide a mobile-friendly experience. While this isn't a holiday-specific PPC tip, you want to address it before there's an uptick in online shopping to ensure you're maximizing your budget.
Get the Most from Your Holiday Marketing Campaign
These holiday PPC tips will help you make the most of the season but implementing them can be difficult and time-consuming if PPC isn't your specialty. An experienced PPC agency can prime your campaigns for the holiday season and ensure you get maximum ROI. To be matched with an expert, request a complimentary consult.