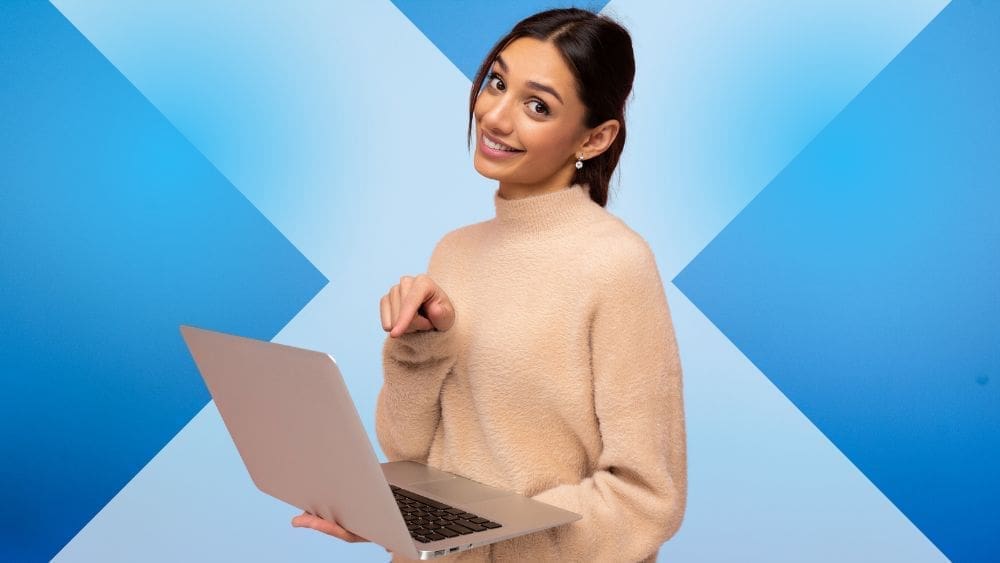 "So many of my rookie mistakes could have been avoided by first-hand exposure to other, more experienced technology entrepreneurs," Muse founder Kathryn Minshew once said. Her words strike a chord with virtually anyone who's poured themselves into a new endeavor. The more support you have, the better you perform. The same can be said for PPC mistakes. There's a learning curve. If you have someone guiding you through mistakes to avoid in PPC, you can shorten that curve and get better results quicker. This page will help you do just that. You'll learn some of the most common PPC mistakes we see and ways to fix them so you can immediately improve your PPC results.
1. Not Knowing the Difference Between Search, Display, and Social Ads
Not realizing that there are many types of PPC isn't a mistake by itself per se, but it sets the stage for misunderstandings and can lead to budget waste.
Search Ads: Search engines like Google and Bing allow you to run ads alongside organic search results. These are search ads. They allow you to catch people who are specifically looking for your products, services, or solutions, even if you don't rank well organically. They've shown intent, so they're more likely to convert.
Display Ads: With the help of ad platforms like Google and Microsoft, your ads with text, image, and video can appear on third-party websites across the net. These are display ads. They're better for creating brand awareness or marketing to people who have already engaged with your business, a strategy known as remarketing.
The right type of PPC advertising will depend on your objectives and audience. Take some time to familiarize yourself with all the options before you begin advertising to help ensure you're putting your advertising budget where it will provide the best results.
2. Moving Forward without a Strategy in Place
Often, small businesses jump into PPC advertising because they know it's something they "should be" doing because competitors are doing it or they've seen data from Google and other PPC platforms. However, starting without a PPC strategy is like putting the cart before the horse. Before you begin, you should:
Define Goals: Know what you need from your paid advertising initiatives and how they relate to your business objectives.
Establish KPIs: Determine how you'll measure success and establish targets using PPC benchmarks and historical figures.
Identify the Audience: Use your personas to determine who your ads should target.
Select Platforms and Ad Types: Using the above information, choose ad platforms and types most likely to help you reach your intended audience.
Develop Workflow: Determine how you want to engage with your audience, what actions you want them to take, and how you plan to nurture and convert them.
Plan Assets: Identify the assets you'll need for each campaign, such as ad copy, videos, graphics, forms, emails, and landing pages.
Allocate Resources: Finalize your budget and ensure you have the right people to manage your PPC.
While this isn't an exhaustive list, it covers many things beginners miss as they set up their first PPC campaigns.
3. Budgeting the Wrong Amount
Another of the most common rookie mistakes to avoid with PPC involves budgeting. Often, business owners focus almost exclusively on keeping their costs low. While PPC benchmarks vary by industry, it's essential to bid competitively. If you aren't bidding enough, you're giving customers to your competitors. Instead, it's better to focus on ROI and ensure you're turning a profit over a customer's lifetime, not just getting the lowest cost per click (CPC).
4. Not Optimizing Your Landing Page
In all, 44 percent of B2B companies send PPC traffic to a homepage rather than a dedicated landing page, according to TrueList. This increases bounce rates and decreases conversions. Thankfully, it's also one of the easiest PPC mistakes to fix. When you build, ensure you're leveraging the correct landing page components, such as trust signals and a simplified navigation menu, to boost conversions further.
5. Using Incorrect Keywords
Incorrect keywords can quickly drain your budget without providing any results. Let's say, for example, you're a real estate agent. If you're new to PPC, you might simply go with Google's suggestion and run ads for the keyword "real estate agent." However, that means your ad will display when someone searches for:
Real estate agent training
Real estate agent licensing
Real estate agent school
Real estate agent salary
Real estate agent job description
None of these things will bring you new clients. People who run these searches aren't looking for an agent, let alone one who specializes in what you do. Your keywords must be specific.
6. Not Checking Your Ads Regularly
One of the biggest PPC mistakes rookies make is having a "set it and forget it" attitude. Even if you are getting results, campaigns require regular maintenance, such as weeding out low-performing keywords and ad groups and adding negative keywords. These things ensure more of your budget goes to tactics that produce the best results, so your ROI improves over time.
Avoid PPC Mistakes by Working with a Pro
You may not be able to avoid all PPC mistakes as a newcomer, but you can address many of them before they can drain your budget. If you're struggling to get results from your PPC campaigns or want to ensure you avoid these and other common mistakes, it may be best to bring on an experienced PPC agency. Request a complimentary consultation to learn more or get started.